Remodeling
Top Rated Local® Electrical Services in Tulsa
Complete Your Remodel With Quality Electrical Upgrades
When you remodel your home or business, you want to make sure every aspect is done with a high-quality job. The electrical work that goes into your remodel is just as important, if not more, as the flooring choice, paint color, and any other aspect of the new space. At Murray Electric & Plumbing in Tulsa, we offer a variety of electrical services, including electrical services for remodels. If you need a high-quality electrician to complete your remodeling job, be sure to contact us today!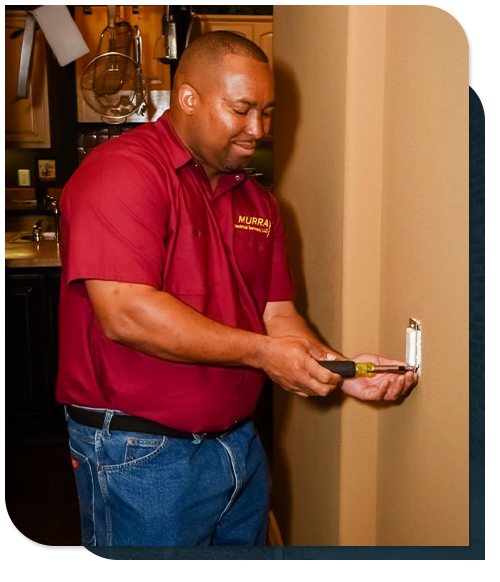 Our electrical services for remodeling jobs include:
Electrical remodel consultations

New wiring installations

New circuit additions
Service upgrades
Lighting and fan installations
Telephone and cable wiring installations​
Pool and hot tub wiring services
Appliance moves and installations
Whether you are remodeling your bathroom, kitchen, or business, you want to make sure that you hire the best in the business for each aspect of your remodel. Especially if you are planning a large remodel that will require new electrical wiring or moving appliances, you want to make sure you have a team you can trust to do the job right. That is where we come in.
Our team at Murray Electric & Plumbing in Tulsa can provide you with the electrical services you need no matter how big or small your remodeling job is. Do you want to turn that closet into a functional laundry room? Do you want to completely redesign your kitchen? Our team can help take care of all of the electrical work that will go into your remodeling project, helping you redefine your space.
Whether you are having your home or business remodeled, the electrical work is important and needs to be done correctly. From keeping your fridge up and running to adding light to your space, our electricians will provide the best quality work so that you don't have to worry about any issues for years to come.
When you start planning your remodel project, make sure you have licensed electricians on your side. Our team at Murray Electric & Plumbing in Tulsa can help provide the best possible electrical services to ensure that your newly remodeled space is ready for you to enjoy. Contact us today to schedule a consultation and get a free estimate!