Reliable Electrical Services For Your Lights and Fans
You rely on your lights every day and night. Without them, you would have trouble getting anything done during the darker hours of the day. Our team at Murray Electric & Plumbing in Tulsa can provide high-quality electrical services for your lighting and fans. We can install beautiful, convenient, and energy-efficient lighting or fans in your home. We have experience with all types of lighting, from indoor accent lighting to outdoor security lighting. No matter what your lighting and fan electrical needs are, be sure to contact us to get started!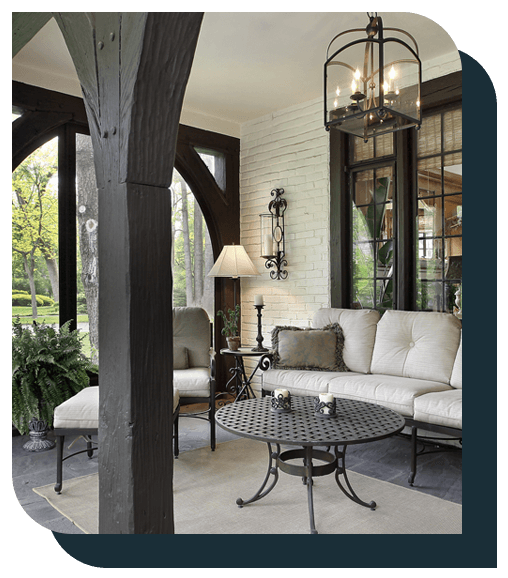 Our lighting and fan electrical services include:
Lighting consultations
Landscape lighting installations
Outdoor security lighting installations
Recessed and accent lighting installations
Dimmer switch installations
Ceiling and exhaust fan installations and repairs
Light fixture repairs and maintenance
Parking lot lighting repairs and service
Lighting and Fan Electrical Services in Tulsa
Whether your Tulsa home or business needs new lighting or needs fan repairs, our team can help. Our electricians are experts and can provide you with quick and reliable services so that you can get back to your daily routine. We will be able to fix your lighting problems, install new lighting, update your lighting, and repair your ceiling fan in no time!
At Murray Electric & Plumbing, we work hard to provide you with the best possible services. Whether you are building a new home, adding on to your existing home, or simply making updates, our team will be able to provide you with the lighting and fan services you need, along with any other electrical work.
The lighting in your home is one thing you rarely think about, so when something goes wrong, you want the experts to be able to fix it fast. Our team is knowledgeable and experienced. We can provide you with new lighting installation, lighting repairs, and so much more!
No matter what your lighting or fan needs may be, our team of professional and reliable electricians can help. Be sure to contact Murray Electric & Plumbing in Tulsa today to schedule a lighting consultation or to get your questions answered.