Electrical Repair Services in Tulsa
Top Rated Local® Electricians
At Murray Electric & Plumbing in Tulsa, we offer a variety of electrical services that can help you when you need it most. Our team of professional and experienced electricians offers a variety of electrical repair services. When you need electrical help, be sure to contact our team to get high-quality and efficient services!
Our Electrical Repair Services
When you need electrical repair services, our team of expert electricians can help. The last thing you want is to be left without electricity. We offer a variety of services to help with whatever you need. Whether you need residential electrical repairs or work done in your commercial space, our team is ready to help. Our electrical repair services include:
Learn more about our services and be sure to contact us with any electrical problem you need to be fixed!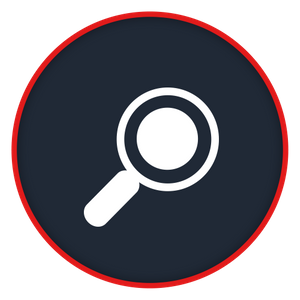 Diagnostics and Troubleshooting
Our team has the knowledge and tools to find your electrical problems quickly and efficiently with our diagnostic and troubleshooting services. If you notice a problem with the electricity in your home or office, our team can analyze, identify, and solve your problem in no time!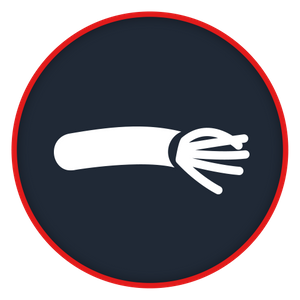 Wiring Repair and Replacement
You likely don't think about the wiring in your home or office too often, until you run into an issue. Whether you need a wiring repair or replacement, our team can help. Old buildings and homes may have aluminum wiring, which was once a more affordable option, but it comes at a risk. Aluminum wiring has a tendency to overheat, which could lead to a fire. Most structures now use copper wiring because it is safer. If you live in an old home or work in an old building, having your wiring replaced could save you from a dangerous situation. For wiring repairs and replacements, be sure to contact our trusted team!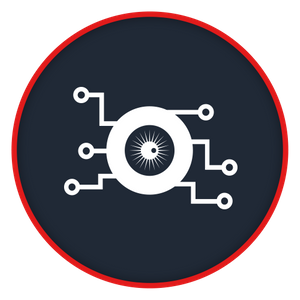 Circuit Grounding Services
Electrical grounding is important and is done to keep your home or business safe. This service is necessary for protecting your home or commercial space, as well as the appliances and people in it from surges in electricity. When there is excess electricity, having a grounded electrical system will send it into the earth, which will help everything else that is connected to your system avoid getting fried. At Murray Electric & Plumbing in Tulsa, our team can help with any circuit grounding services and repairs you may need.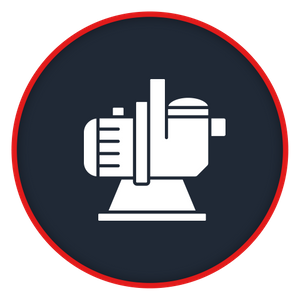 Pool And Spa Wiring Services
If you have a pool or spa that needs wiring repairs, our team can help you! We are experts in all things electrical and we can repair your pool or spa wiring. Whether your pool lights are no longer working or your spa seems to not be heating properly, our electricians can help solve the problem!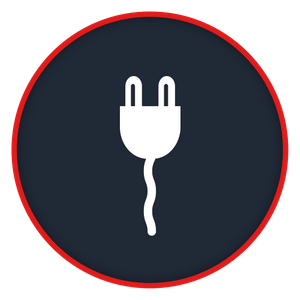 Power Restoration Services
Power outages can be scary and inconvenient. But with our team on your side, you can get your power back in no time! We offer power restoration services that are efficient and high-quality. We will be able to restore power to your home or business in no time so that you don't have to worry or go without power for too long.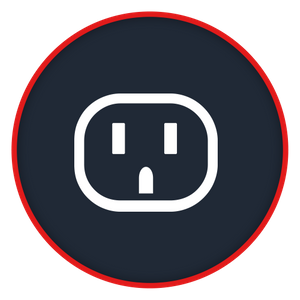 Outlet and Fixture Repairs
If you find that an outlet, lighting fixture, or another electrical fixture in your home or commercial space has stopped working, our team can help to get them up and running again in no time. Our skilled and knowledgeable electricians can fix outlets and fixtures so that you can get the most use out of them. When you notice an outlet slowly failing or a light flickering, it is time to give us a call!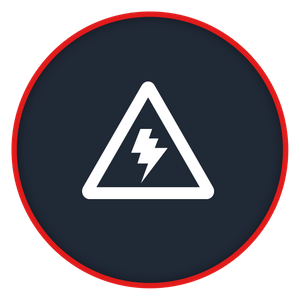 Code Violation Repairs and Upgrades
Meeting the requirements of electrical codes is important. Whether you are building a new home, remodeling, or in charge of a new construction project, you cannot afford to violate these codes. But if you do, we can help. Our team of electricians can provide you with code violation repairs and upgrades to help get your space up to code so that you can continue with your project. If you find yourself with a few electrical code violations, be sure to get in touch with our team at Murray Electric & Plumbing!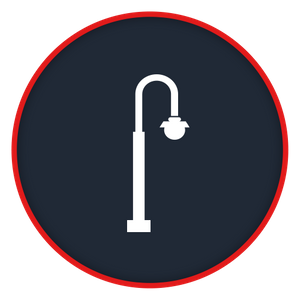 Parking Lot Light Repairs
The lights in your business's parking lot are there for a reason. They can keep your customers, passersby, and your employees safe at night. When these lights stop working, it can make your parking lot a target for criminal activity. Keep your parking lot well lit and allow our team to repair your parking lot lights. We will get the job done quickly so that you don't have to worry about a dark parking lot for one more night!
No matter what type of electrical repair services you need, our team can help! Our electricians are knowledgeable, experienced, and professional. They will be able to solve any and all of your electrical issues. We can even diagnose the problem if you are not sure what the issue is!
Be sure to contact Murray Electric & Plumbing in Tulsa to schedule an electrical repair service for your residential or commercial space. Electric work should always be done by a professional, and our team is ready to help. We will ever give you a free estimate for our services. If you are looking for a quality electrician that can help you with your problems, our team can help!